Orthodontic Braces
near Frederick, MD
Orthodontic braces correct crooked and crowded teeth, misaligned bites, and jaw problems. Braces can also eliminate problems related to eating, speaking, or keeping teeth clean. Corrective technology has come a long way over the years, becoming sleeker, smaller, and offering more customization. We think that's certainly something to smile about! What kind of braces is right for you?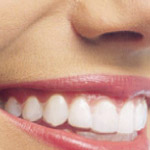 Invisalign
Invisalign® is the new, exciting option for Frederick, MD residents considering orthodontic braces. By utilizing a series of clear, removable plastic "trays" to straighten teeth, these invisible braces offer a level of convenience not available with traditional or ceramic braces. Designed with both adults and children in mind, Invisalign® can be removed while eating, drinking, and doing routine oral care, improving your health and confidence while minimizing interference in your daily life.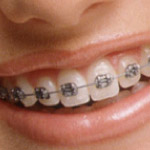 Traditional Metal
Metal braces are the most common approach to straightening teeth and are used by orthodontic professionals worldwide. Typically made of high-grade stainless steel, these braces use a combination of metal brackets and archwire to create the perfect smile. By tightening the brackets periodically, this tried-and-true technology utilizes pressure to straighten your teeth gradually and align your jaw as needed.
Metal braces offer stylized customization in the form of multi-colored bands. Show school spirit or celebrate the holidays with a wide variety of color combinations to suit any occasion.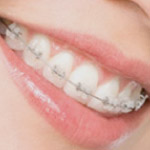 Ceramic
Ceramic braces offer another option for those who find traditional metal braces unsightly. The brackets used with ceramic braces are made from a clear composite that blends in with the patient's teeth, making them discreet from a distance or in photos. In contrast with traditional braces, there are two options for brace wires or ties that can make your ceramic braces even more inconspicuous. Choose clear elastic ties or white metal ties. White metal ties offer stronger binding but tend to lose their white coating, while clear elastic ties may stain but are changed every time an adjustment is made, usually monthly.
Still unsure what kind of braces best fit your lifestyle? Feel free to contact us today. We can provide you with more information and get you on your way to a perfect smile.